Visitor Center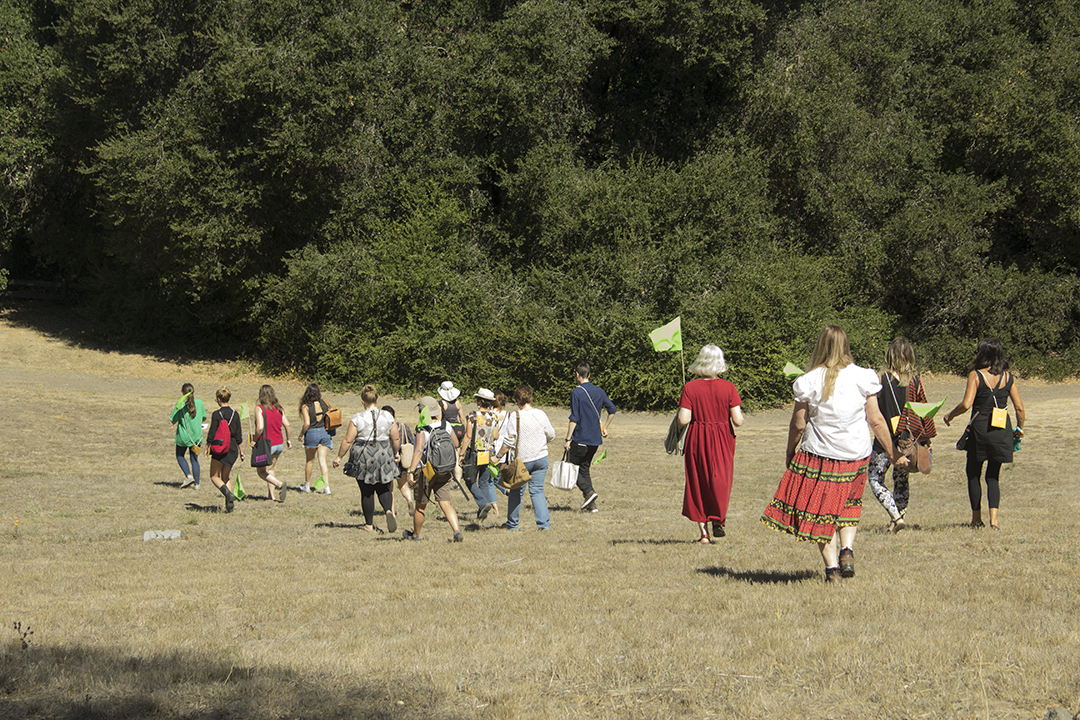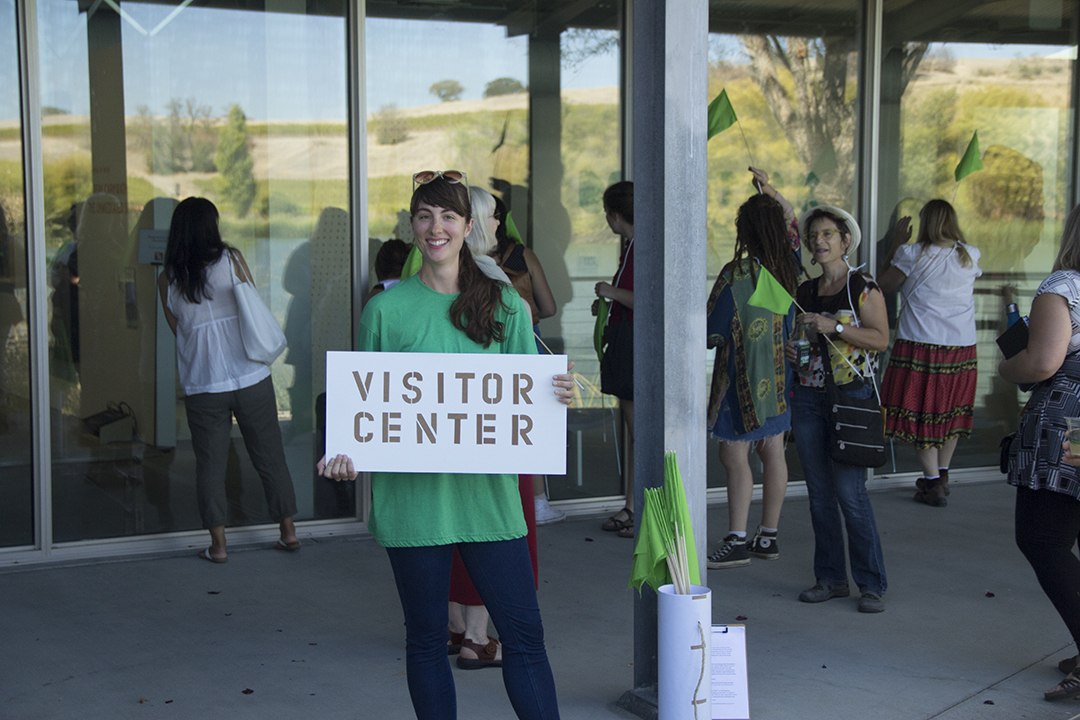 Visitor Center takes the form of a group hike & somatic technologies for the contemporary tourist. Tourist, in this case, doesn't mean global jet- setter but instead, wonders at the kind of tourist that we might become in environments built, perfected, mediated and forgotten.
The endless scroll makes it possible. We can be anywhere, anytime – but how can we deal with the dizziness of too much efficiency? This somatic toolkit is for relocating ourselves and also for physicalizing the places (2-d and 3-d) that we inhabit.
 This work has been shared at Di Rosa and Headlands Center for the Arts.